Our Process & Services
Our Process
We serve individuals in the areas of financial planning  with an eye on the  tax implications of our planning.  Our goal is to develop long term relationships with our clients that take us through the ups and downs of their financial lives.  We want to educate and empower you to help make informed decisions.  We have a fiduciary responsibility to act in your best interest and have worked to develop processes that enable us to do that.
Step 1:  We begin with a conversation.   What is it you are trying to achieve?   Do you want to retire early, finance a child or grandchild's education, purchase a vacation home or meet a particular goal or dream?  For most it is a combination of many needs & wants with this step developing a priority list.
Step 2:  We assess where you are now.  What do you have saved and invested today?  What are you putting away weekly, monthly, etc towards meeting your needs and wants?  How are your assets titled?  Are they in taxable, tax free or tax deferred accounts?  What pensions are available to you?  How are assets allocated? What is the risk level?  What have you done to protect assets either through insurance and/or trusts?  What is your current debt level and how is it being managed?
Step 3:  Here we develop a plan to move you forward.  We review where you are now.  We devise a plan with recommendations of how to get from here to there.  We consider options and alternatives.  We often have the hard conversation of what it is really going to take to get there and whether or not you are willing to put in that time, effort and sacrifice.  We revise the plan as new circumstances, decisions and choices become known.
Step 4:  We implement the plan.  We may redirect or retitle assets.  We may ask that you take advantage of employer matching options.  We may work with you and an attorney to get estate plans in place.  We review risk and work on protecting where needed.  We may have you pay taxes now to avoid higher tax bills later. We work with children, spouses and significant others in your life to help implement the plan.  We look at protecting assets and income streams.
Step 5:  We monitor how the plan is moving forward by reviewing and evaluating as needed.  We adjust as life happens.  We change course if needed as unplanned events occur.  We start over with Step 1 and move through to Step 4 over and over again – on an annual or more frequent basis depending on needs.
If you are coming for your first financial planning appointment we have a guide you can download by clicking on the following link for What to bring to your first financial planning appointment.
Our Services:
Retirement Planning: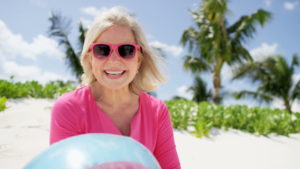 Working with you to determine what you need to retire comfortably.  Consider choices to help create financial independence during your retirement while enjoying your desired standard of living today.  To know what funds are needed we need to anticipate what retirement looks like – is it traveling the world, gardening in your back yard, working part-time?  Consideration needs to be given to what living quarters will be – vacation home, snowbirds, senior living center or what? How will you manage health care expenses? And so many more things to consider!!
Estate Planning:
Working with you to preserve your estate for your intended heirs.  Titling of assets to allow for easy transition upon death.  Consideration of planning needs for minor or disabled children or for surviving elderly parents.  Need to make sure there are funds available to maintain the current standard of living if there are individuals dependent on the current income.  Insuring that named beneficiaries stay current. Review needs for the creation of trusts and/or gifting recommendations.
Insurance Planning: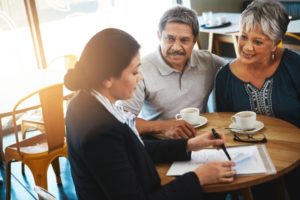 Insurance protection is about managing risk and insuring financial security.  Life insurance can replace lost income during the wage earning years or lost pension or Social Security income during the retirement years.  Long term care insurance can provide protection against those expenses created by chronic, non-healing conditions.  Disability insurance can provide replacement funds for lost wages in the case of injuries.
Tax Planning: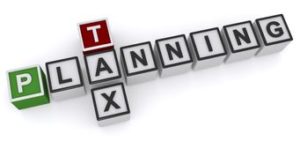 Consideration of the tax implications with financial planning is imperative.  How much of your nest egg you will lose to taxes can change your standard of living.  Using tax free investments rather than tax deferred can dramatically impact future dollars.  Liquidating assets in a tax efficient manner increases your available funds.  When considering how to save for retirement, how to save for college and  managing your estate affairs tax implications need to be considered.
Investment Planning and Portfolio Review: 
A good investment plan starts with determining your ability to handle risk.  Ongoing portfolio reviews will make sure your investments stay within range of that risk tolerance.  Investment vehicles can manage the risk differently.  Outside independent advice can assist in reducing emotional attachment to particular securities and to impulsive responses to market ups and downs.
Our Products:
Managed asset plans using mutual funds, ETFs, individual stocks & bonds and alternative investments

Mutual funds, ETFs, individual stocks and bonds

Alternative investments including REITS, limited partnerships and more

Fixed and Variable Annuities – immediate and deferred

Insurance – life (term, whole and variable), long term care or linked policies that provide both types of benefits and disability